Final Preparations For Kickstarter Campaign Launch (mid September)!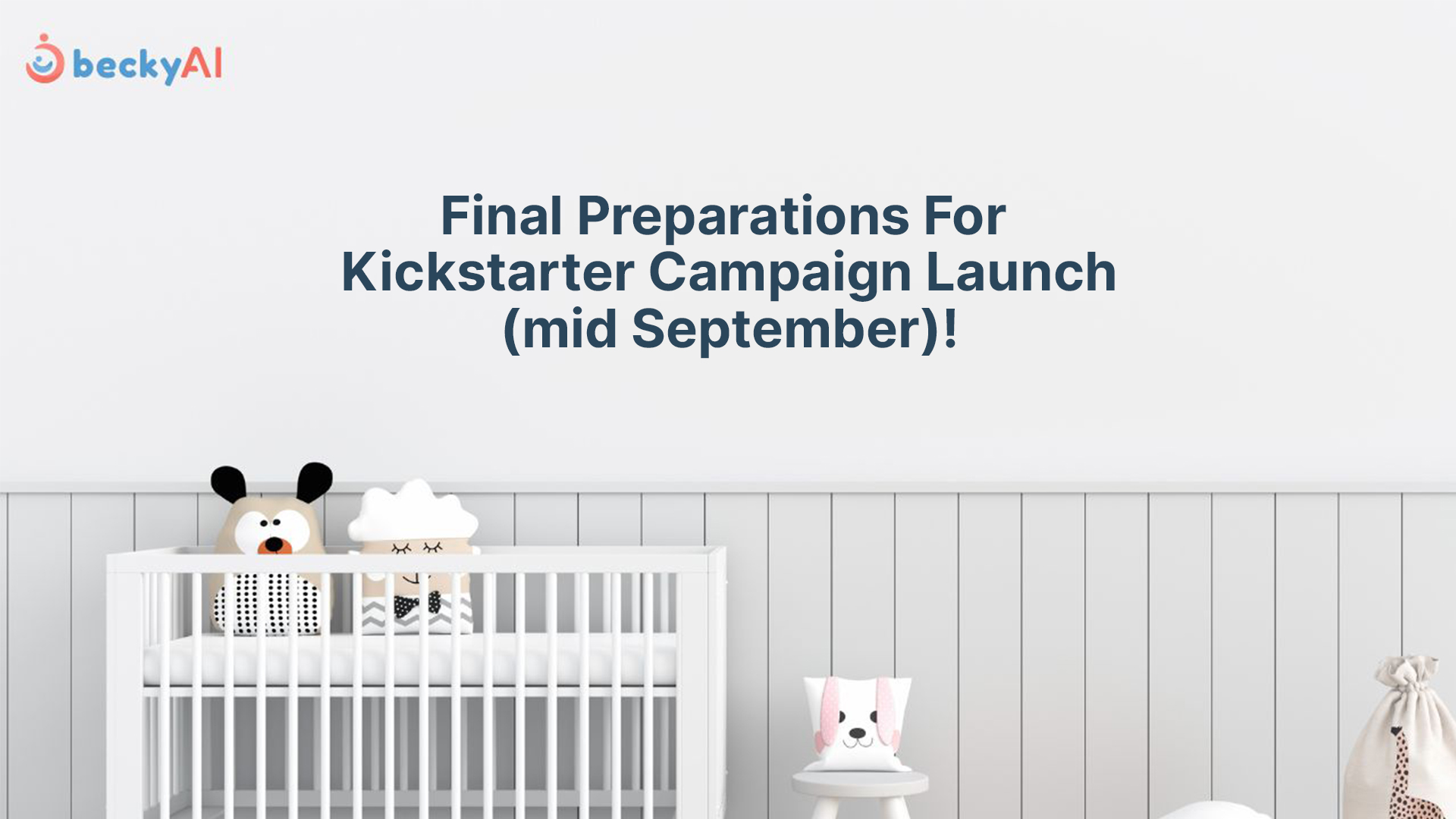 ---
Dear BeckyAI community,
We are excited to share our first official update here on the BeckyAI blog. After years of preparation, and deep diving in 2022 for our final branding and product preparations – we are getting close to debuting this amazing product to the world.
The BeckyAI baby monitoring camera is NOT your run of the mill standard camera. This is a smart camera that is actively monitoring your baby's heart rate, activity, sleep, taking photos, and more.
Becky is a busy mommy AI assistant! 
And you can be one of the first backers of this amazing product and community. 
Updates 
We finished the video shoot for the Kickstarter Campaign and are in post editing now. Here's a behind the scenes video:
We are in talks with PR companies and mommy bloggers to get involved with the launch. If you are interested, please contact us today.
We have the launch page at BeckyAI.com/launch and are getting people onboard for the special bonus for early adopters. 
Kickstarter campaign page is underway, to answer all your questions and ideas. 
Social media accounts are rolling on Facebook, Instagram, and more! 
So much more! 
We are excited to have you here with us, and this is just the tip of the iceberg.